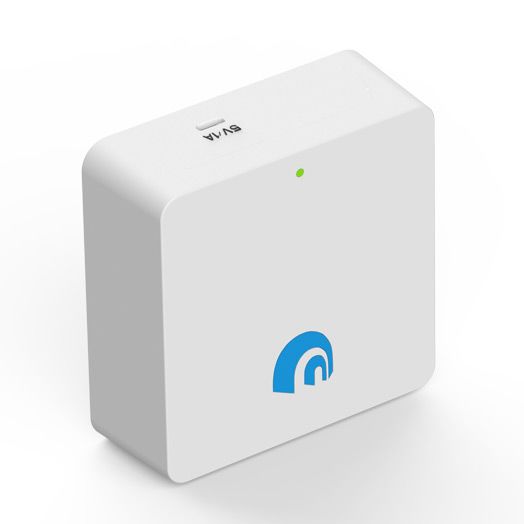 LifeSmart HUB-Pro acts as a communication gateway between all the Lifesmart devices, installed at your home, and the Lifesmart cloud server. It is powered by a 5V DC adaptor. HUB-Pro acts like a local server with in-built intelligence even when the internet is not available. HUB-Pro comes with a built-in battery backup with an option to configure multiple Wi-Fi profiles. A push-button, provided at the back of HUB-Pro, can be used to re-configure the Wi-Fi settings.
Lifesmart HUB
Lifesmart APP for iOS or Android
| Parameter | Details |
| --- | --- |
| | |
| | |
| | |
| | |
| | WiZN's Glu™ (865-867MHz), Wi-Fi |
| | |
| | |
| | |
| | |
| | |
Lifesmart products are designed for indoor use only. They are neither waterproof nor water-resistant. Please do not use these products outdoors or near water. Do not expose them to dripping or splashing of water or any other type of liquid
Clean LifeSmart products only with a soft and dry cloth.
Do not install LifeSmart products near heat sources such as stoves, radiators or any other appliances which generate heat
Only use attachments and accessories specified by the manufacturer
HUB-Pro can be powered by any 5V/1A adaptor or directly from a USB output. Please ensure that the 5V power source can provide a peak current of 1A and the supply output is stable. Otherwise, the device can get damaged.
HUB-Pro comes with in-built chargeable Lithium-Ion Battery. Please follow government regulations while carrying and disposing this product.
LifeSmart HUB-Pro
Complete Product Catalogue
One year limited warranty
Our pricing, and installation details depends upon the infrastructure & area space to be covered. Please contact us for further details.