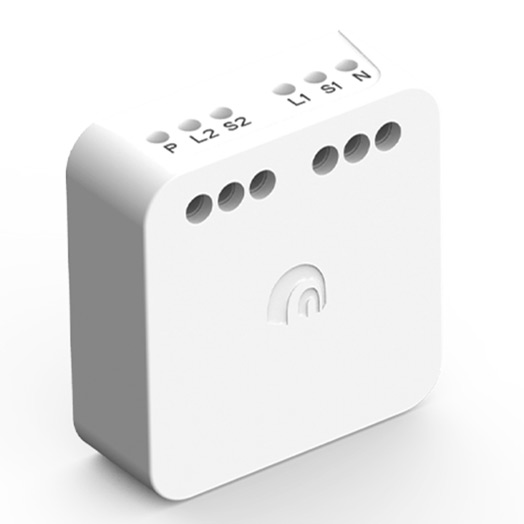 Lifesmart In-Wall Dual Dimmer
In-wall Dual Dimmer Module allows automation of dimmable lights. IWS-2D comes with two dimmers of 0.5A rating each. It is installed behind the existing switch plate and works in parallel with the mechanical switches. Each dimmer can also be used as an ON/OFF switch as long as the load is less than 0.5A which is good enough for most of the LED lights.
Lifesmart HUB
Lifesmart APP for iOS or Android
Lifesmart products are designed for indoor use only. They are neither waterproof nor water resistant. Please do not use these products outdoors or near water. Do not expose them to dripping or splashing of water or any other type of liquid
Clean Lifesmart products only with a soft and dry cloth.
Do not install Lifesmart products near heat sources such as stoves, radiators or any other appliances which generate heat
Only use attachments and accessories specified by the manufacturer
LifeSmart In-Wall Dual Dimmer
Complete Product Catalogue
One year limited warranty
Our pricing, and installation details depends upon the infrastructure & area space to be covered. Please contact us for further details.